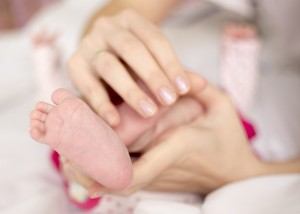 A woman from Orlando, Florida, is now the oldest IVF mother using her own, unfrozen eggs after starting treatment at the age of 46.
Belinda Slaughter conceived after creating four embryos using her own eggs and her husband's sperm. One implanted successfully and a boy was born last September. She was unaware of breaking any records, but was aware that she only had a 1% chance of conceiving using this method.
The age of the egg is what is remarkable about her pregnancy. A woman has given birth at the age of 69 using donated eggs, and women have been able to give birth later using frozen eggs, but this case is the first published in Fertility and Sterility using unfrozen eggs at this age.
Due to Slaughter's age, the pregnancy did have a number of complications. The child was delivered by caesarean section at 31 and a half weeks, and she was required to stay in hospital for ten weeks. Her cervix also required suturing to keep the baby in place.
She had not wanted children until after the age of 40, and the clinician was clear about the risks and the chances of success at her age. While there are more and more successful pregnancies using IVF and other infertility treatments to extend fertility periods, it is advisable for women to freeze their eggs or use donor eggs if they would like to conceive at a later age.