Katherine and Ashley are a lovely young couple who came to Concept Fertility after trying naturally for one year. We loved being part of their journey helping them having this lovely bundle of joy.
"When we got married we started to try to conceive naturally. After trying for nearly a year we decided that we didn't want to wait any longer. We went to our GP as we were hoping for treatment with the NHS but because of my young age, I was 27, they were not really being forthcoming.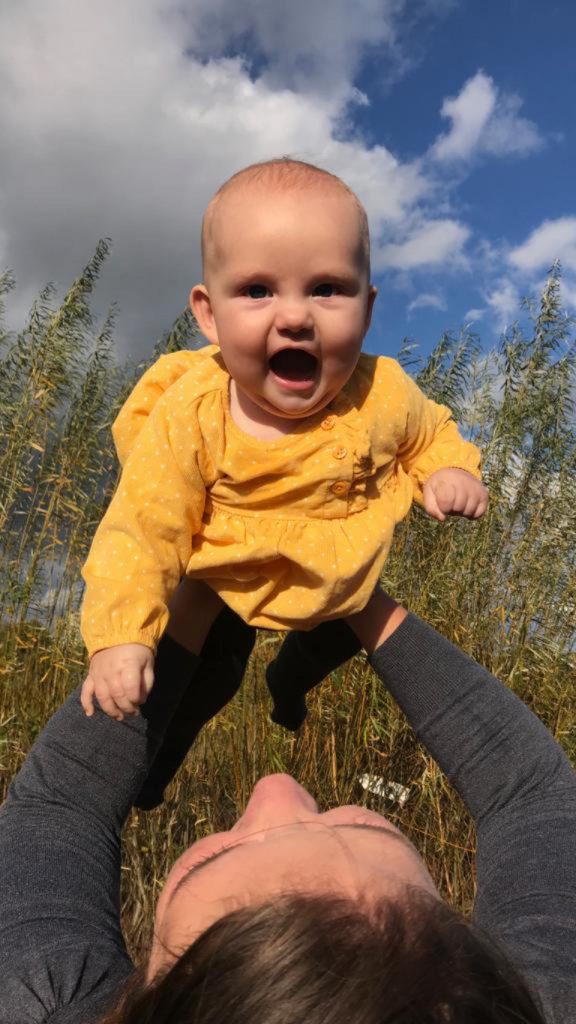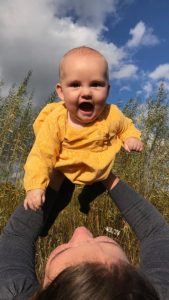 We saw Concept Fertility's advert in a local magazine and we decided to book a slot for one of their Open Events . It was kind of love at first sight. We felt very comfortable with everyone there and didn't feel the need to shop around. Mr Ojha was really thorough and we felt very reassured with his knowledge and in the way that everyone spoke to us. No one was pressuring us to book an appointment.
After spending 10 minutes with the Doctor at the open event he reassured us: "There is no rush to do this, we can do it now but if you want to wait a bit we can." We didn't feel that people were trying to get our money. We felt that people wanted to help us to have a baby".
Natural pregnancies often don't happen right away, you have to keep trying for a while. But if you have tried for long enough without success, or if you know there is a medical issue, you should see a fertility specialist regardless of your age.
"On the practical level, the clinic is super local to us. We live really nearby. They are also really flexible; once we had a blood test done at 7.00am, and I was still able to have my treatment and go to work. It was such a contrast with the NHS where it was going to take forever for some blood tests.
When we went to Concept we were quite sure that we were going to go for IVF. We read a lot about IUI and decided that for us it wasn't worth even trying. We thought that could be a waste of money. I remember that when Mr Ojha recommended it, we were really concerned but he was very convincing. He had already gained our trust so we trusted him and we decided to go for a 3 cycle package because we felt that if we were going to pay for each cycle separately without a good response that would be a waste of money, but if I paid for 3 cycles and it worked first time our baby is not a waste of money".
Our Doctors always make a plan based on our patient's circumstances. For example, cases of PCOS or where there is low sperm motility do not always require IVF as the only treatment option.
"I liked the fact that Mr Ojha looked at our specific circumstances and he didn't just go for "let's go for IVF until you get pregnant!". I have PCOS and Ashley low sperm motility. He tailored a treatment based on our circumstances and we trusted him.
We had a meeting with one of the nurses, where she explained to us how to take the medications and that was really helpful. Everyone was so knowledgeable. It was nice be talked through the whole process step by step. Regarding the injections we were terrified and to have someone who would explain everything to you was really good. We really appreciated that.
Maria, the lab manager, she was there on the day of the procedure and she was amazing. She made us feel completely at ease. I was petrified and she was truly amazing".
It's really important that both partners are kept involved throughout the process. Every person is important in the fertility journey.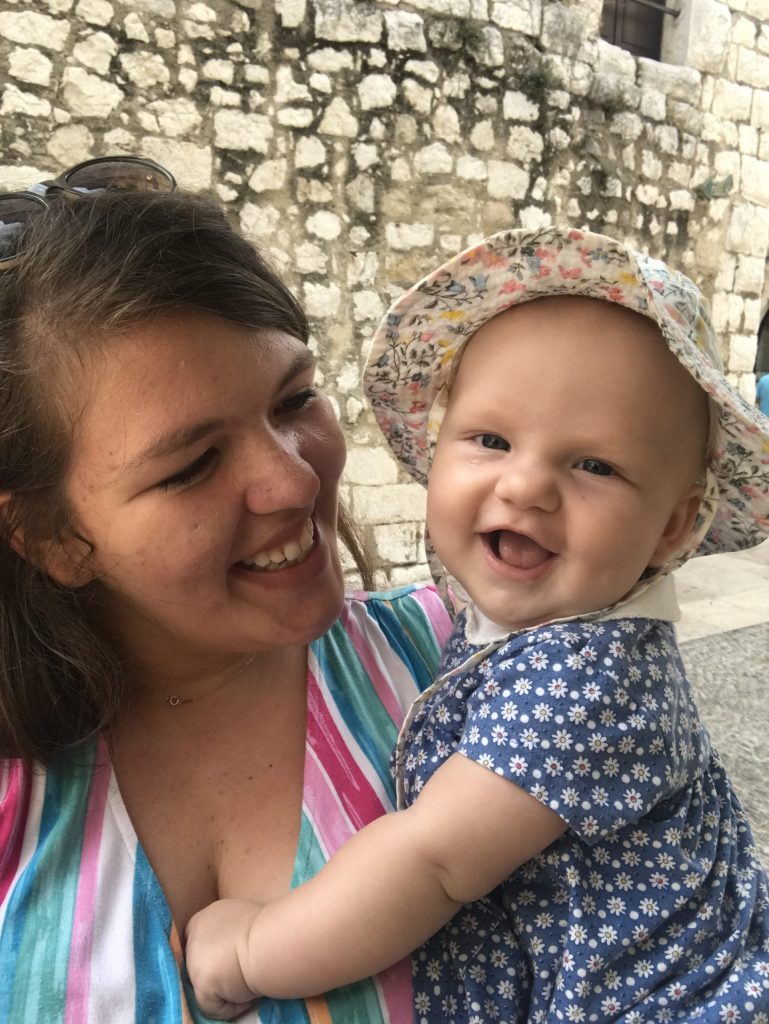 "Me and Ashley were both strongly involved in every appointment and in every step of the way and we felt the importance that was given to it. With the NHS we felt that he was being left aside. We really felt really supported there. There was always someone available to talk to. We always felt that if we had a question we would always find someone that would come back to us with an answer. Concept offered us their counselling service that we didn't go for but we knew that it was there.
When we found out that I was pregnant I was shocked. I was convinced that it hadn't worked. I am a massive pessimist, I was expecting to fail.
I refused to do a pregnancy test at home, I wanted to do a blood test instead because I really wanted to avoid a false positive. During our first pregnancy scan at the clinic we really cried a lot. It was so emotional. The 6 weeks scan was amazing and I think that without that, the first 12 weeks would have been so difficult. We felt so reassured.
We always been very open about what we were doing with our friends and family, we started a blog and put all our news there because rather than having people asking questions, we decided to share everything.
Some of the people that we know were quite shocked about it because of our age, so we were also trying to break that kind of taboo around fertility treatments".
No waiting list. Patients can start a treatment straight away if all the requirements are met.
"Our experience with Concept has been so quick. The reliability of it was one the most important points. We really felt safe and in good hands due to the fact that everyone is so knowledgeable.
We never felt the pressure whilst doing anything and we really felt that genuinely people wanted us to have a family. I had a lot of questions at the time and everyone was really kind.
We are really grateful to Concept for our baby and can't wait to come back for another round to give our daughter a little brother or sister".